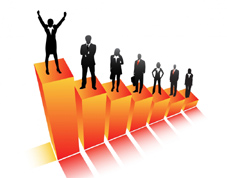 Need more sales?  More leads?  Forget cold-calling.
 A lead generating website designed and marketed to your prospective buyers will bring the enquiries to your door.
95% of all traffic is captured by the first page of search results. This provides an enormous opportunity for you to capture the attention of these searchers, bringing them to YOUR business instead of your competitors. So to capture this target audience you need to be where they are – on the first page of Google.
WHAT WE DO
We work with just ONE business in each industry per suburb
There will only ever be 15 -20 companies on the first page of any of the search engines for a given local search. We work with only one business per inductry and help them to dominate their market. We do this by putting you on the first page of Google for the search terms your customers are using when they are looking for your services in their area.  75% of the total business in your suburb and area will be done with companies that are on the first page! WHY? because only 25% of those people will bother to go past the first page on Google. So if you want their business, then you need to be where they are. Don't let your competition get to them first.
We build you a lead generating website
Optimized with content so top search engines (Google, Yahoo and Bing) will show it on the front page of search results
Focused on the keywords that drive the largest number of relevant customers to your business
Multiple website design options optimized to compel visitors to contact you
Our lead generation websites work in conjunction with any personal branded website you may have. It is setup for the sole purpose of collecting fresh client leads that are highly targeted and prequalified. A branded website is mainly about you, your personal image, your company and what you can do for a client. However, our websites focus on providing free information and services to potential clients relative to the area you service.
We get your website ranked on the front page of Google
Your Business is listed  for ranking with the top search engines: Google, Yahoo & Bing
Listing is optimized for the most relevant keywords
Profile is promoted across the Internet to improve organic rankings
Did you know that a website on page 1 of Google will get around 20 times more traffic than a website on page 2 of Google, and 50 times more traffic than a site on page 3 of Google. If you are on page 4… you may as well be on page 100. Most searchers just don't bother to go past the first page. So if you are excited about your website reaching page 2, or page 3 on Google…. don't be. It may as well be on page 100,000.
We keep you ahead of your competitors
We never stop promoting your website
Placement is maintained by quickly adapting to changes in the search engines
Knowledge gained from ranking other small businesses is used to improve your rankings ahead of your competitors
New marketing & promotional techniques for online marketing are added regularly so you are always ahead of the game.  
We specialize in getting you to the first page of Google for natural, organic search results. Not paid placement using adwords that you must pay for over and over again and receive no benefit from once you stop paying. First page rankings on Google that will last, and last and last, bringing you more business week after week.
WHY IT MATTERS
 Traditional methods of advertising and lead generation are either dying or are low performing, while local online search is exploding
5-10% is considered a typical return on Newspaper ads
2-3% is a good return on typical direct marketing methods
1% of real estate enquiries come from pamphlet & flyer promotions.
Organic search results are 8.5 times more likely to be clicked on than paid search results.
Appearing on the front page of the search engines means more phone calls
62% of search users click a link on the first page of search results
(our results have even been higher)
39% of search engine users believe that the companies whose websites are returned among the top search results are the leaders in their field
82% of people using local search follow up with offline action, including Agency visits, phone calls, e-mails or purchases
75% of Internet users have the intent to purchase when using search engines
61% of local searches end up making a purchase offline
Only a small percentage of small businesses have harnessed the power of the internet search engines and receive the majority of their leads with NO door knocking, NO cold calls and NO leaflet distribution in their local area. Our Exclusive Marketing Packages are designed to give you top listings on the major search engines to drive visitors to your website & business. This targeted traffic results in exclusive leads sent directly to you!

If the Internet is not the major source of your leads, you're missing an income opportunity that is well within your reach.
WHAT YOU GET
Customers click & call directly: Don't let other companies come between you and your customers. With Biz Assist NSW clients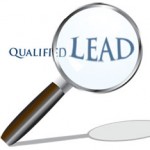 find you directly on the search engines – not through a lead generation company or a directory that includes a bunch of your competitors as well.
Works with small budgets: Traditional SEO (Search Engine Optimization) costs $2,000 – $10,000+ per month on 12 month contracts! Pay per click and Lead Generation services require big budgets for the infrastructure to compete effectively. Biz Assist NSW provides a higher ROI (return on investment) with much lower costs.
No additional fees per lead: No need to pay per click or lead. As the benefits of SEO accumulate over time, your online investment grows.
No additional infrastructure needed: With Biz Assist NSW all you need is a small monthly budget and a phone to receive calls.
Simple month to month agreement: We don't believe in long-term contracts that don't account for performance.  We will deliver a service that only gets better with time and proves to our customers every month that the results we deliver are well worth the investment.
Limited number of partnerships: Our values and ethics also guarantee that we will never work with your competition in the local business area. We only partner with one business in each industry per suburb. Limiting our partnerships in each suburb allows us to meet our clients' expectations with respect to appearing on the first page of Google for the keywords that are most relevant to them.
Experienced company specializing ONLY in small business marketing: With the knowledge gained from marketing only for small business, we are able to keep your business on the front page. Traditional search marketing companies service hundreds of industries and never fully research which SEO techniques are the most effective for a particular industry. Biz Assist NSW keeps up to date with new marketing techniques online and offline, and we are constantly implementing these trends so your business reaps the rewards.
OUR COMMITMENT TO YOU
Our commitment to you is simple. We guarantee page 1 rankings on Google,
WITHIN 60 DAYS!  If not, we work for FREE until we do.
"We guarantee that within 60 days of returning your Business Profile Form, your information will appear on the front page of Google for a key phrase comprised of your targeted location and one of the key phrases applicable to your business (such as "carpet cleaning dural" or "plumber baulkham hills"). In the rare event we fail to meet this guarantee, simply call us and you will not be billed again until you appear on the front page."
With Biz Assist NSW, you don't need to risk money… just watch your web traffic grow. Get on top and stay on top of your competition with our leading search engine optimization (SEO) service. For peace of mind, choose a professional SEO marketing company that guarantees page 1 rankings. Some other SEO companies may refuse to guarantee results, take your hard earned money and only deliver excuses, not rankings! By the end you've wasted thousands of dollars and have nothing to show for it.
Biz Assist NSW is changing that trend by guaranteeing all our clients page 1 rankings on Google. Keep in mind however that we only work with ONE business in each industry per suburb. Our guaranteed results ensure you will see a huge increase in website traffic, sales and leads. There is absolutely no risk to you! We take your business to page 1, or we work for FREE until we do.
GETTING STARTED
Our Search Engine Optimization Plan starts at a low $100 a month, and can be integrated with our other promotional campaigns to develop a full online marketing strategy for your business.
 To GET STARTED TODAY, or to receive a  free analysis of your business online (valued at $297) call us on 02 9836 1500. Alternatively email your contact name & number to info@bizassistnsw.com and one of our SEO team will contact you direct.